DNY's Welcome and Jurisdiction
Welcome Message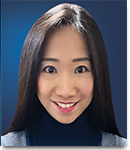 Ms. Candy Nip
Director
Hong Kong Economic and Trade Office
New York
The Hong Kong Economic and Trade Office in New York, an office of the Hong Kong Special Administrative Region Government, has been promoting and strengthening the economic and trade links between Hong Kong and the 31 eastern states of the USA over the past two decades.
Hong Kong has been ranked as the world's freest economy 25 years in a row, and is one of the world's top three financial centers, along with New York and London. The city is also a regional transportation and logistics hub, having strong connectivity to the world and to the Mainland China. Many international companies continue to choose Hong Kong as the location from which to oversee and manage their regional operations.
Our office is glad to provide support to American businesses interested in investing in Hong Kong or using the territory as a base to connect to the Mainland Chinese market. We work with local stakeholders, such as state and city governments, think tanks, academic institutions, and the media, to help them stay informed about the latest developments in Hong Kong. The office also frequently organizes promotional events, such as dragon boat festivals, concerts, and film screenings, to help deepen Hong Kong's cultural ties to the major cities on the Eastern Seaboard.
All enquiries and complaints will be dealt with expeditiously. We pledge to acknowledge receipt of your message within 7 calendar days. A substantive reply will be given within 30 calendar days as far as possible.